Advanced Services, Technology & Comforts – Owasso, OK
Welcome to the Future
of Dental Care
At Infinite Smiles Dentistry, we're proud in maintaining a state-of-the-art facility that is continually updated with the latest instruments and techniques. Better equipment equals faster treatment, less discomfort, improved precision, and more accurate diagnoses. On this page, you will discover the various ways our dental office is taking advantage of modern dentistry to improve the type of care that we have to offer. If you have questions, we encourage you to reach out to us today.
Committed to State-of-the-Art & Comfortable Dental Experiences
Precise, Painless Dental Lasers
Advanced Imaging Techniques
Relaxing Sedation Options
Intraoral Cameras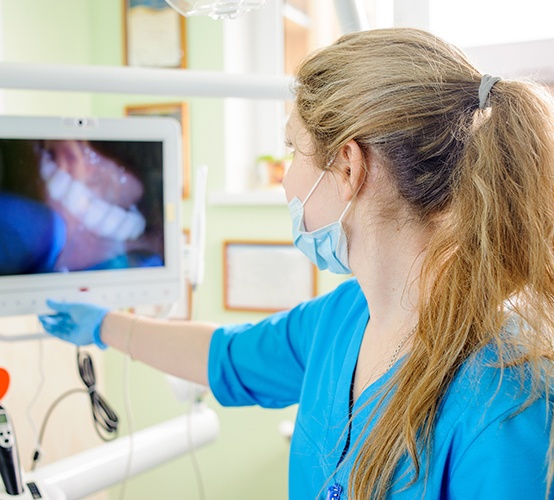 Our Mouthwatch intraoral cameras let us take crystal clear pictures of your teeth and gums, letting us zoom in on problematic areas and making it easier to detect small cavities and other easy-to-overlook oral health problems. Not only is it easy to take high quality pictures with just the push of the button, but it also gives us a way to show you exactly what is going on inside your mouth so that you're not left wondering why certain treatments are being performed.
All-Digital X-Rays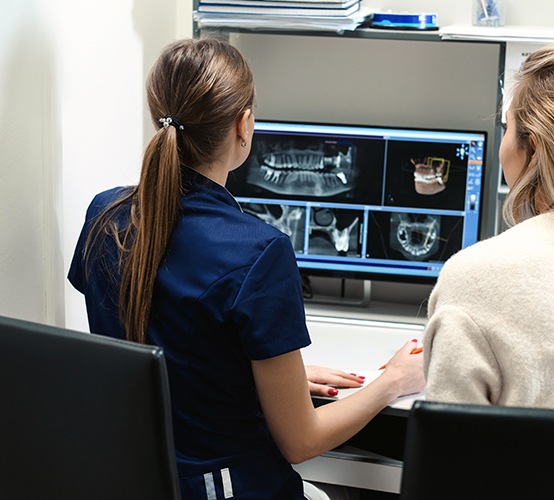 While X-rays have been a vital part of dental care for a long time now, digital radiography was introduced to dental offices relatively recently. Unlike traditional X-rays, digital X-rays can be viewed immediately after they're taken, meaning you're not left waiting for the film to develop. Also, you'll be exposed to up to 90% less radiation during the process, and the results will be much clearer and far easier for us to use for diagnostic purposes.
3D Cone Beam Imaging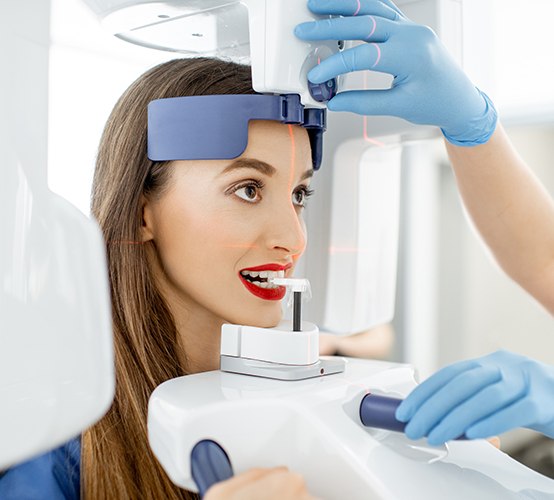 Cone beam imaging is a step beyond a normal dental X-ray. We don't just take a static picture of the mouth from a single angle; after a scan, we can combine hundreds of images into a three-dimensional model that reveals the placement of underlying nerves and other dental structures that will need to be taken into consideration whenever we're planning dental implant placement or another type of oral surgery. Having a complete picture of your mouth gives us an all-new perspective when devising your treatments.
Digital Impression System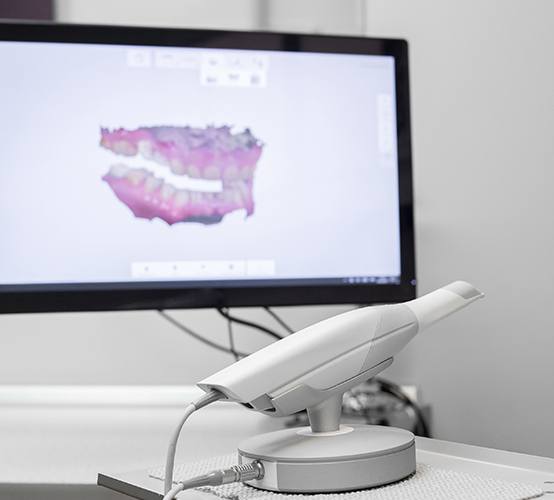 You might be expecting to have to uncomfortably hold a gooey substance in your mouth when the time comes to take dental impressions, but our Medit i500 scanner has changed the way we design dental restorations. Now we can simply scan your tooth after it has been properly prepared and use that information to prepare a tooth that fits properly and looks natural next to the rest of the teeth. Digital scans are less prone to error than traditional impressions, meaning we're less likely to need to redo the process.
Soft Tissue Laser Dentistry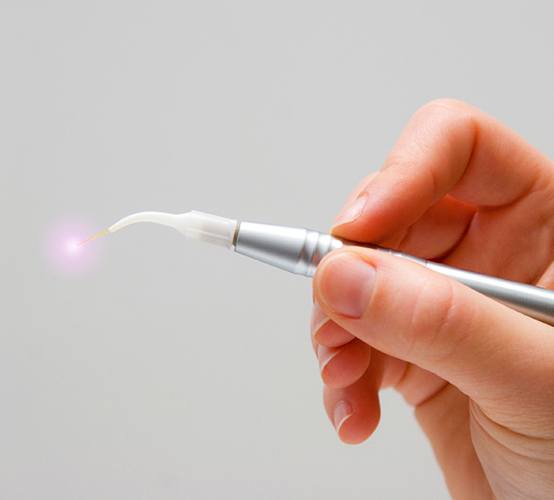 From surgical procedures to periodontal therapy, lasers have quite a few practical applications in a dental office. Our AMD Picasso soft tissue laser allows us to precisely aim at just the tissues in your mouth that require treatment. That way, we don't remove more gum tissue than is actually required for any given treatment. Dental lasers cause little to no discomfort and reduce the amount of recovery time you'll need afterwards, making them a boon when treating patients with dental anxieties.
Oral Conscious Dental Sedation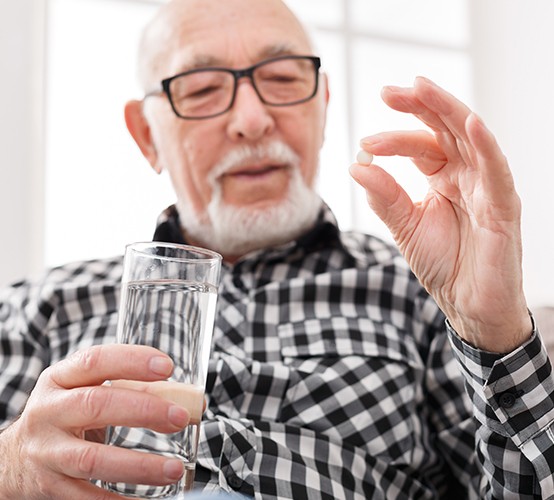 How can you overcome your dental fears in order to get the treatment you need? Oral conscious sedation is one possible solution that's offered to patients with moderate to severe dental phobias or those who are undergoing lengthy procedures. You simply take some medication ahead of time so that your mind and body are in a state of deep relaxation by the time the treatment begins. You'll still be awake enough to answer our questions, but your worries and discomfort will all but vanish, and you may not even remember the procedure at all later.
Nitrous Oxide Dental Sedation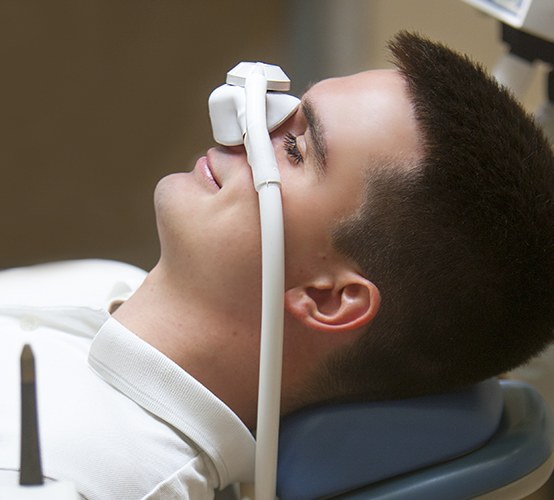 Nitrous oxide is a colorless, odorless substance that gives us a quick way to calm down patients who are mildly afraid of dental care. In just a few seconds, you'll experience a calm, euphoric feeling, making your treatment a much more enjoyable experience. The effects of the gas don't take long to wear off; after a few minutes, you should be able to drive yourself home or return to your workplace to continue your day.