Tooth Extractions – Owasso, OK
Gently Removing
Your Hurting Teeth
Naturally, you will want to keep your natural teeth for the rest of your life. Dr. Gaches will do all he can to make that a reality, of course, but unfortunately there are times where teeth are beyond saving and need to be removed in order to maintain oral health. When tooth extractions in Owasso, OK are deemed necessary, it will always be performed with the utmost care and a light touch to help you feel at ease.
Why Choose Infinite Smiles Dentistry for Tooth Extractions?
Patient-Centered Treatment Plans
Techniques for Comfortable Care
Many Options for Tooth Replacement
Common Reasons for Tooth Extraction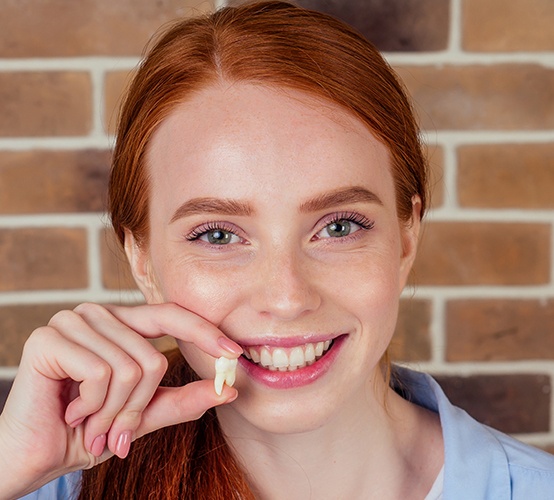 Teeth might need to be removed as a last resort if:
It's no longer possible to repair them with a filling, crown, or other type of restoration.
The bone supporting the tooth has been weakened or destroyed due to gum disease.
Room needs to be made for dentures or another form of tooth replacement.
A baby tooth is getting in the way of an adult tooth erupting.
You have a wisdom tooth that is causing pain and other oral health problems.
Wisdom Tooth Extractions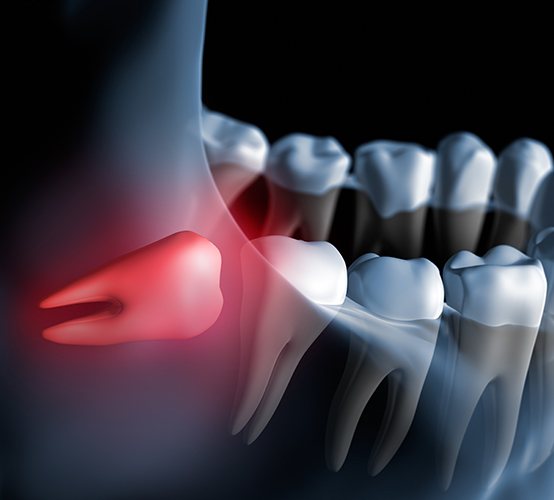 The wisdom teeth appear in the mouth around the late teens or early twenties. However, the lack of available space often leads to them becoming partially or completely trapped in the jaw, causing pain, overcrowding, and even infections during their failed eruption. We can use X-rays to check the status of your wisdom teeth and determine whether they need to be removed before they start causing problems. Make sure the young adults in your life are attending their regular dental checkups.