Dental Team – Owasso, OK
Meet Your Trusted, Caring Dental Team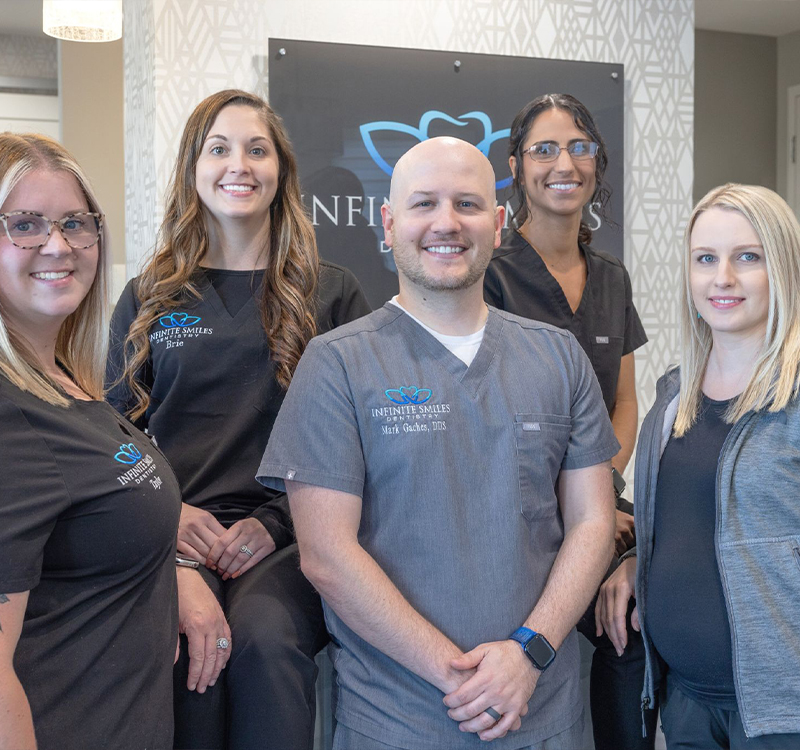 Dr. Gaches considers himself lucky to have the support of so many talented individuals. Our staff members all share the same ideal of putting the patient first and making them feel like a valued member of the family. From our friendly front desk team to our helpful hygienists, each staff member plays an important role in making your experience a successful, comfortable one. They can't wait to get to know you better! Learn more about our team by reading below.
Val, Office Manager/Registered Nurse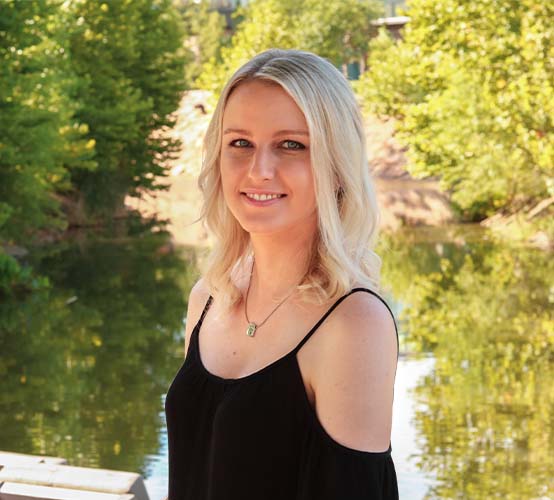 Val worked as a registered nurse for three years before joining Dr. Mark in dentistry, and these days, she loves helping patients in collaboration with her husband. She earned her Bachelor of Science in Nursing from the University of Tulsa, and when not at the dental office, she enjoys gardening, playing piano, and going to OU football games. She speaks both English and Russian, and loves loves loves their Dachsund, aptly named Archer.
Rachel, Dental Assistant
Rachel has been a dental assistant since 2018. She serves in the United States Air Force Reserves as a dental assistant where she provides mission critical dental readiness for our deployers. Rachel enjoys working with children the most and substitute teaches for Claremore Sequoyah schools where she can be close to her five year old daughter Jade. Her favorite part of dental assisting is providing self love, oral health, and the confidence for our patients to achieve anything and everything possible.
Taylor, Dental Assistant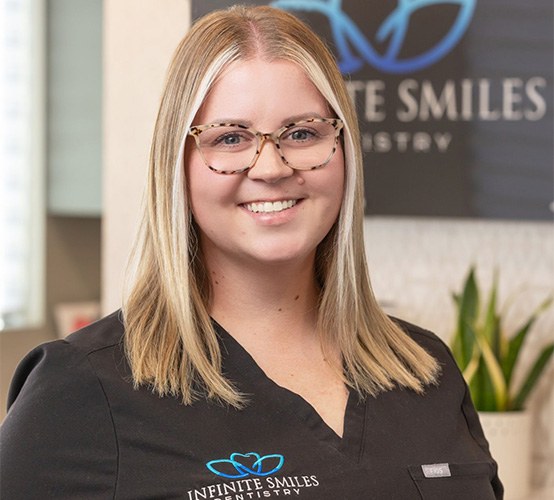 Taylor has worked as a dental assistant since 2013. She has worked along side Dr. Gaches since January of 2019. She is married to her high school sweetheart and they have one little boy together. When not at work, she enjoys spending a lot of her quality time with her family and close friends. Her favorite part of her job is making patients feel comfortable at the dentist and helping patients love their smile again.
Brie, Front Desk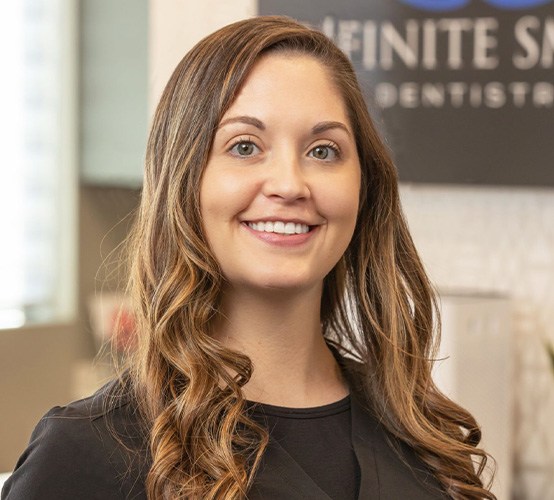 Although Brie is originally from Anaheim, CA, she moved around every few years growing up. She ultimately chose to pursue her studies at the University of Colorado, and she now has more than four years of experience in the world of dentistry. She joined our team in 2022, and she loves being the intermediary for our patients and their insurance or financial plan. Saving them from feeling stressed or blindsided is extremely rewarding for her! As for life outside the office, she loves spending time with her loved ones, traveling, listening to music, reading, dancing, and off-roading.