Dental Implants – Owasso, OK
Replacing the Entire Tooth, Roots and All
Traditional forms of tooth replacement don't make up for the entire dental structure. They easily replace the crowns of the teeth, but the roots that used to be attached to the gums and the underlying bone go unaddressed. If you want to replace the whole tooth, roots included, then you have only one option: dental implants. Get in touch with Infinite Smiles Dentistry today to schedule a consultation to discuss replacing missing teeth with dental implants in Owasso, OK from Dr. Gaches.
Why Choose Infinite Smiles Dentistry for Dental Implants?
Placement & Restoration in One Place
A Patient-Oriented Approach
Implementing the Latest Technology
What are
Dental Implants?
When the term "dental implants" is used, it's usually referring to endosteal implants – small titanium posts shaped like screws. They're made out of biocompatible metal so that they can fuse with the jawbone in a process called osseointegration. Implants keep the restorations attached to them permanently anchored in place, giving them additional strength and support that they wouldn't have otherwise. The number of dental implants used depends on the number of teeth missing.
Benefits of
Dental Implants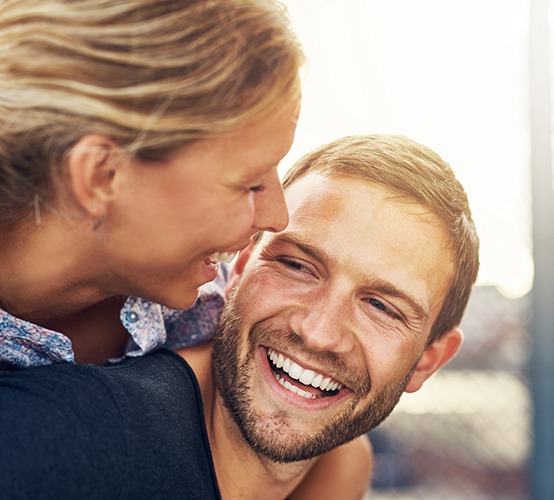 There are many distinct differences between dental implants and more traditional tooth replacements. Since implants interface with the actual jawbone, they can act to stop the bone loss that would otherwise cause your facial features to collapse and make you look older. The implant posts will let you enjoy chewing power that is nearly equal to that of natural teeth, letting you eat whatever you like. When dentures are attached to dental implants, they will not slip and can be brushed and flossed as though they were natural teeth.
Since implants have a success rate that averages out to around 95 to 98 percent, you can be confident when you arrive at our dental office to have them placed. You can also expect the results to last, as implants have been known to last between 30 years and a lifetime – far longer than the average lifespan of traditional bridges and dentures.
Are Dental Implants
Right for You?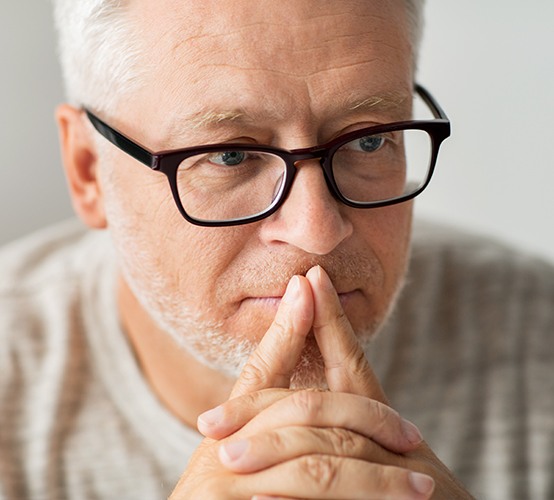 Dental implants are recommended for anyone who has lost a tooth and still has a healthy jawbone to support them. (Bone grafts are recommended for those whose jaws have already begun to resorb.) There are various ways to replace teeth with dental implants depending on your needs – specifically, how many teeth were lost in the first place.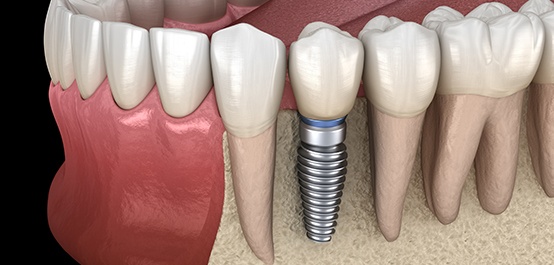 Missing Single Tooth
A single implant is an alternative to the dental bridges that would require us to alter existing teeth. After the jaw fuses with the bone, an abutment is attached to the post. Later, once the gums are done healing, a crown will be attached to the abutment portion of the implant.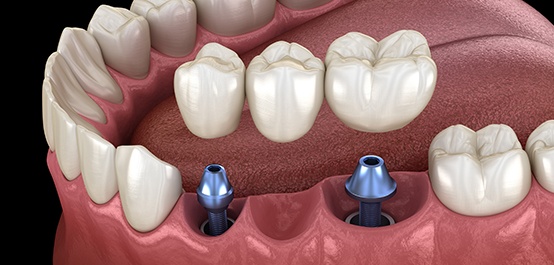 Missing Multiple Teeth
With the right number of implants, we can replace any number of teeth simultaneously. Dental bridges can use a pair of implants as support whenever three or more teeth are gone. Dentures can be anchored to four to eight implants, keeping them in place at all times and providing superior chewing strength.
Start-to-Finish Convenience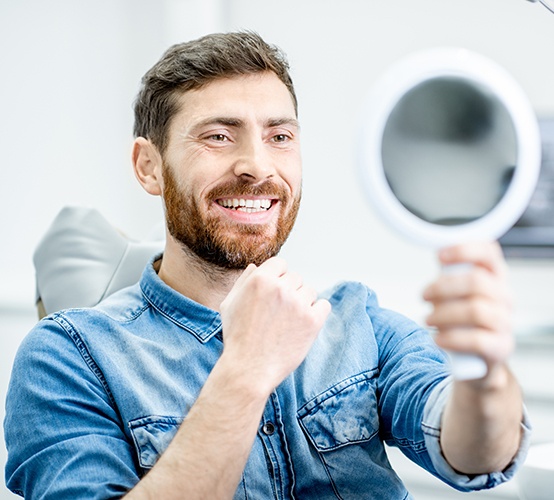 Plenty of dental offices offer dental implants, but not all of them perform the placement surgery in-house; in many cases, you'd have to travel to see an offsite specialist for that portion of the treatment. Dr. Gaches has the training and skills necessary for both placing and restoring dental implants. That means no inconvenient trips to a separate dental office and no having to deal with a completely new team; you simply leave everything to the friendly staff at Infinite Smiles Dentistry.
Understanding the Cost of Dental Implants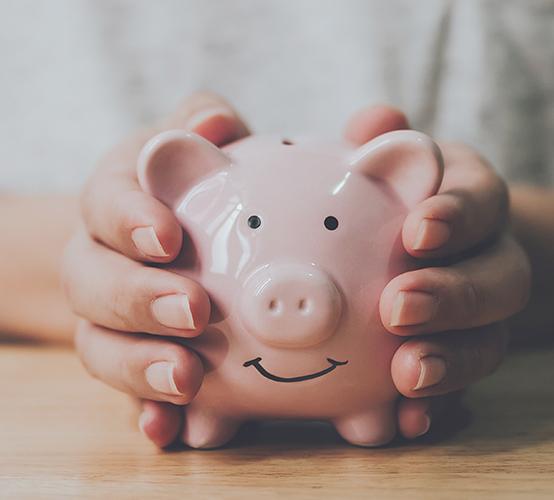 The cost of dental implants isn't set in stone. It tends to vary quite a bit based on the number of teeth missing and the need for additional preparatory treatments. Insurance can also affect the amount you pay; implant placement may not be covered, but related treatments often are. Don't forget that since dental implants don't need to be replaced as often as traditional bridges and dentures, they can actually help you save money over the years.
Preliminary Treatments & Dental Implant Surgery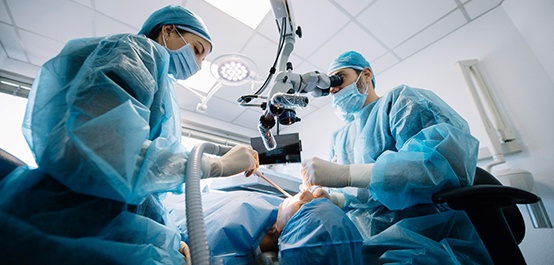 A component you may not have considered is if you need preliminary treatments. If you do, they will be included in the cost of your overall treatment. These can include tooth extraction, periodontal therapy, or even bone grafting.
Also, your dental implant surgery is an additional cost. Since we place and restore missing teeth in-house, you will not have to pay a separate fee to an outside implant dentist. Instead, it will be tied into the overall cost.
The Parts of Your Dental Implant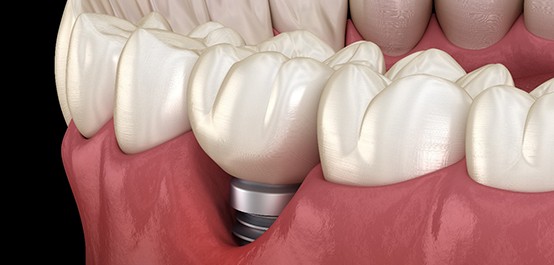 There are various parts of a dental implant that must be considered when formulating a cost estimate. These include:
The number of dental implant posts needed – If you only need one implant post, you will pay much less than someone who needs implant dentures and requires 4-6 titanium posts.
The materials used – Titanium and zirconia are the most common implant post materials. These each has their own cost, which will be factored in.
The type of restoration needed – Depending on how many teeth you are missing, you will need either an implant crown, bridge, or denture. Naturally, a crown is much cheaper to produce than an implant denture.
The brand – Various manufacturers make dental implants, but you can trust that our team works with those who only produce the highest quality because we want you to have a longer-lasting smile.
How Dental Implants Can Save You Money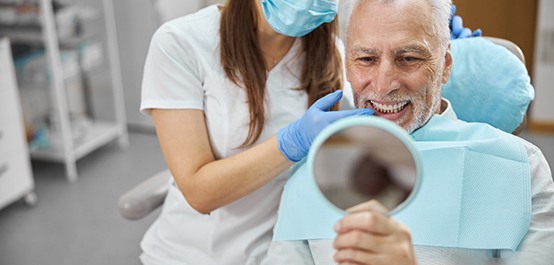 Dental implants may be costly upfront but in the long run, you will save a lot of money. How? Here are just a few ways:
Instead of buying denture adhesives or seeing a dentist for regular adjustments and replacements, you can avoid spending your hard-earned dollars and instead, receive dental implants.
You'll lower your risk of systemic issues commonly linked to tooth loss, such as osteoporosis, diabetes, and heart disease.
You'll enjoy a longer-lasting prosthetic that can remain firmly in place for a lifetime.
Does My Dental Insurance Cover Dental Implants?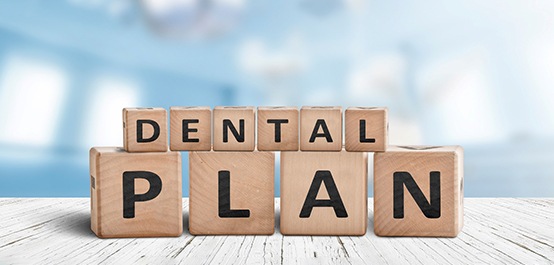 Unfortunately, many dental insurance companies do not provide coverage for dental implants because they still view them as a luxury and not a medical necessity. However, for some, this is changing. Even if they do not cover the cost of your surgery, they may agree to cover your restoration or preliminary treatments.
Making Dental Implants Affordable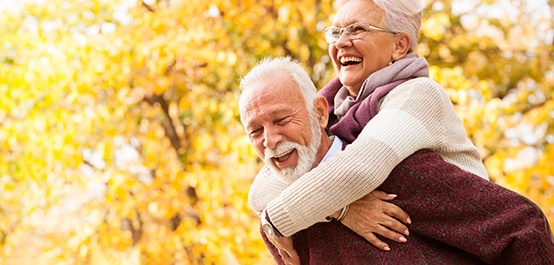 For uninsured individuals, we are pleased to offer two additional payment solutions that can help to lower out-of-pocket expenses. These include flexible financing through CareCredit, which carries no surprise fees. You can also take advantage of our in-house payment plan that requires you to pay one low fee to gain access to preventive care and available discounts on various services.
Maintaining & Caring for Your Dental Implants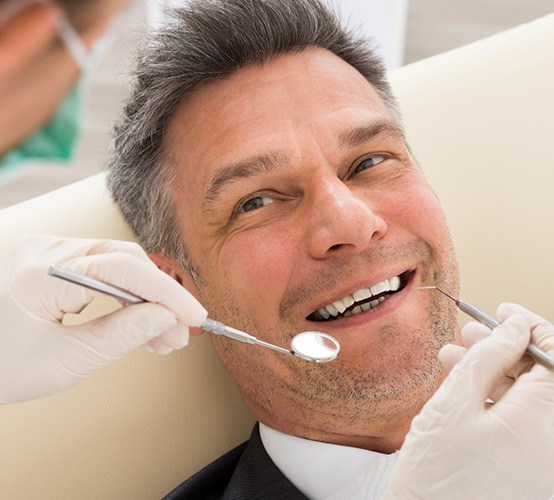 Dental implants can last for more than three decades or even the rest of your life. However, it's crucial that you take all the proper steps to care for them. If you aren't taking precautions to protect your dental implants from becoming damaged, they could fail and need to be replaced. The good news is that with just a few simple precautions, you can keep your implants healthy and enjoy their benefits for a long time.
Make Oral Hygiene a Priority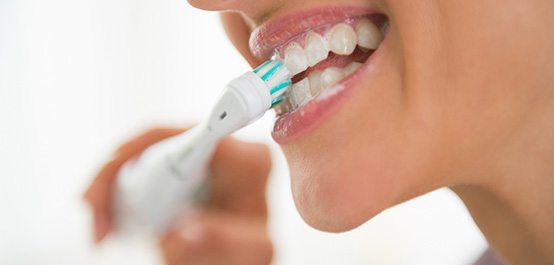 While dental implants are unable to get cavities, you still need to practice exceptional oral hygiene. In addition to keeping your surrounding teeth in excellent shape, sticking to an excellent oral hygiene routine can prevent other oral health issues, like gum disease, that can cause your implants to fail. Remember to brush twice, floss, and rinse with mouthwash every day.
Eat a Healthy Diet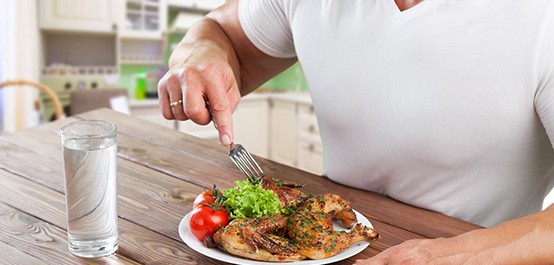 One of the numerous benefits that you can experience from dental implants is the fact that you don't need to deal with any eating restrictions. You can enjoy a nutritious meal without struggling to chew. Just remember that having too many items that are hard, sticky, or sugary can be problematic.
Break Bad Habits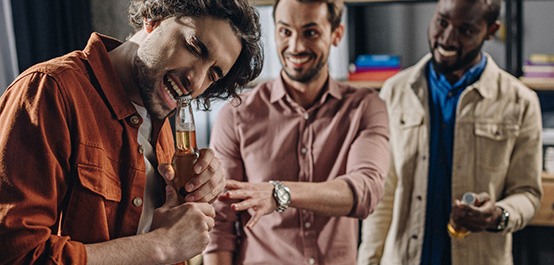 Bad habits can cause your dental implants to fail. Refrain from smoking or using tobacco products immediately after your procedure. These items can slow down healing and increase your risk of developing an infection. Don't use your teeth as tools either. You could accidentally end up damaging your dental implant or a surrounding tooth. Instead, find scissors or another tool that can help you complete your task safely.
Protect Your Dental Implants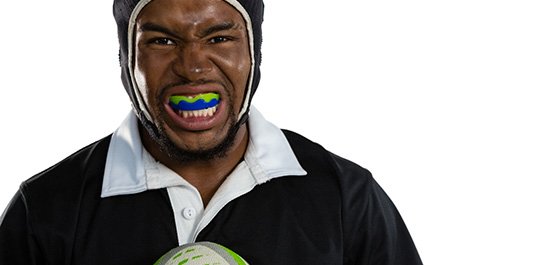 As strong as your dental implants are, they aren't completely indestructible. Always use a mouthguard to protect your dental implants and natural teeth when participating in sports. If you grind your teeth at night, ask about getting a nightguard to protect your implants and natural teeth from additional wear and tear.
Schedule Regular Dental Checkups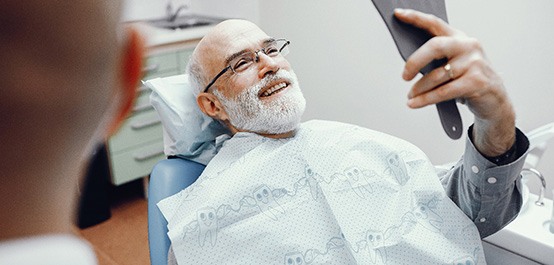 You should always attend your regular cleans and checkups every six months. This way, we can monitor your dental implants and spot any issues as early as possible. By catching potential problems now, you can prevent them from becoming more serious and leading to additional consequences, like failed dental implants.
Dental Implant FAQs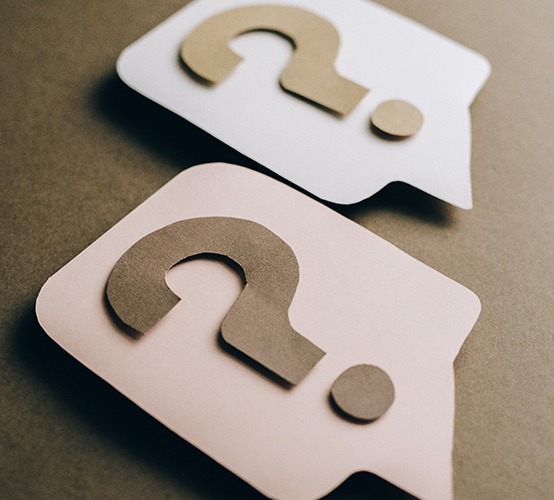 Dental implants in Owasso are a big commitment, so it's normal to have a few concerns about the road ahead. Don't worry. We strive to ensure you're 100% confident about your decision to replace your missing teeth. While you wait for your dental implant consultation, here are the answers to a few frequently asked questions.
Are dental implants removable?
You cannot take out dental implants because they replicate the entire tooth structure, not just the crowns. A titanium post is surgically placed in the jawbone to serve as a root. Your bone will fuse to the implant through a process called osseointegration. After your jaw has healed, your dental implant can stay in place forever potentially. Although you can't remove any posts, some implant dentures can be taken out for cleaning. Only a dental professional can take out the posts, such as in cases of failure.
How long do dental implants last?
Dental implants offer long-term results, so you'll never have to worry about replacements. They are proven to last for 30 years or longer with the right maintenance, like brushing and flossing. Various factors will affect the lifespan of your new smile, like your commitment to your oral hygiene, lifestyle, and the location of the post. The back teeth undergo more pressure, so there can be a slightly shorter lifespan than implants used for the front teeth. You can ensure your investment thrives for decades by brushing, flossing, and using an antimicrobial mouthrinse. Your implant dentist in Owasso will recommend skipping any hard or chewy foods. It's best to break any bad habits that might damage your dental implants, like using your teeth as tools. Don't forget to visit your dentist at least twice a year for a cleaning and checkup.
Am I too old for dental implants?
You can never be too old for dental implants; however, your age can make your treatment a little more complex. With age comes various health conditions, like heart disease and diabetes. Not to mention, you likely need prescriptions to treat those conditions. Certain health issues and medications can affect your body's ability to heal and fight infections. As a result, your implant dentist will take precautions to ensure your safety and the success of your procedure. They'll learn more about your medical history during your consultation to ensure dental implants are right for you.
Does getting dental implants hurt?
You'll require oral surgery to place the posts in your jawbone, but you don't have to worry about any pain. Your jaw doesn't have any nerve endings and sedation will be used to keep you comfortable. Although you won't feel anything during your procedure, your mouth will be sore for a few days. You can manage your discomfort using any prescribed or OTC pain relievers. Applying ice to the outside of your face can temporarily numb the area while reducing swelling and bruising. You can avoid unnecessary discomfort by eating softer foods for a couple of weeks, like yogurt, smoothies, or mashed potatoes.