Root Canal Therapy – Owasso, OK
A Quick, Gentle Way
to Save a Tooth
Root canal therapy isn't as scary as you think. Today's modern care techniques and technology have allowed us to minimize discomfort to the point where a root canal causes no more pain than a standard filling. Thus, you won't have any reason to be afraid to call Dr. Gaches to schedule a consultation when you're suffering from a toothache that might be linked to an infection of the dental pulp – a condition that requires root canal therapy from our Owasso, OK dentist if you want to save the tooth.
Why Choose Infinite Smiles Dentistry for Root Canal Therapy?
Advanced Tech for Pain Free Care
Patient-Centered Dentist & Staff
Quality, Personalized Dental Crowns
The Root Canal Procedure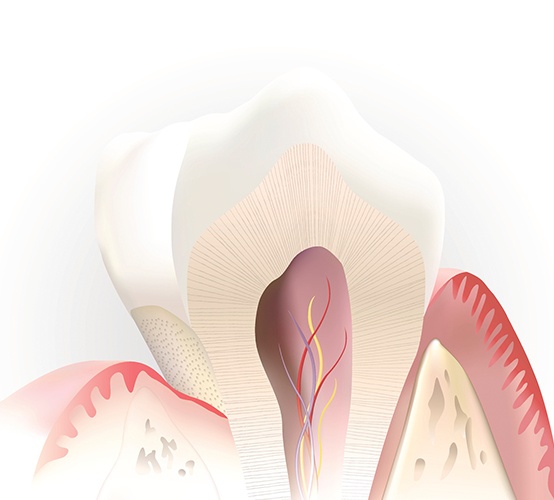 Root canal therapy is performed when a tooth infection has reached the inner pulp. After the tooth has been opened, we carefully remove the infected pulp tissue and detoxify the root canal chamber; the duration of this process depends on the complexity of the tooth's inner structure. Afterwards, the inside of the tooth is filled up, and a crown is placed in order so that you can keep using it to bite and chew normally.