Dental Bridges – Owasso, OK
Fix Your Grin with Several New Teeth
You shouldn't feel too bad about missing a few teeth. Tooth loss is more common than you'd think – studies show 120 million people in the U.S. are missing at least one chomper. That said, you don't have to live with your unseemly smile gap. You can always get a dental bridge to solve the issue! With this prosthetic, Dr. Gaches of Infinite Smiles Dentistry will bring back your full grin. To learn more about its features, just keep reading or book a consultation today!
What is a Dental Bridge?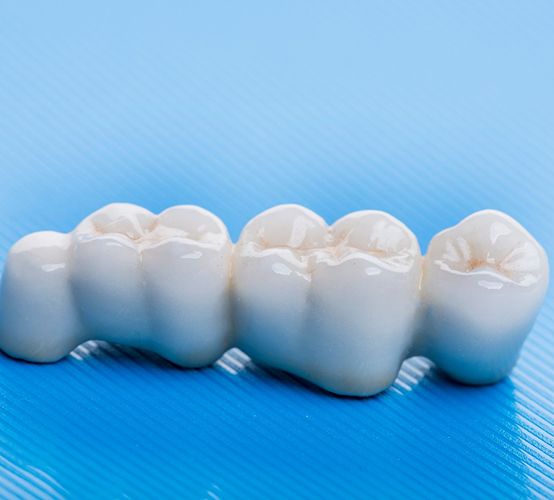 A dental bridge is simply a kind of dental prosthetic. Designed to replace one to four teeth, it's usually made of crowns affixed to either side of a replacement tooth (i.e., pontic). The appliance is also permanent and irremovable.
In most cases, an excellent dental bridge candidate will have the following:
One or more missing adjacent teeth along the same arch
Healthy teeth and bone structure that support the bridge
Good oral hygiene practices that help support a bridge's stability
The Types of Dental Bridges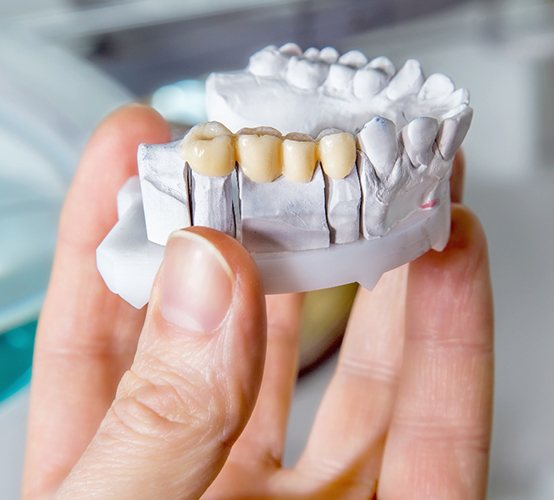 As a first step to getting a dental bridge, you'll have a consultation with Dr. Gaches. This visit lets him learn about your oral health, smile goals, medical history, etc. He'll decide whether a dental bridge treatment suits you based on its findings.
If he decides to proceed, the consult details will also settle the kind of bridge right for you. As such, you can expect our office to suggest one of these two types: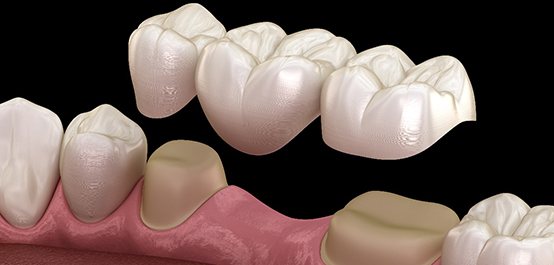 Traditional Dental Bridge
The standard dental bridge is the better-known kind. It's formed by an artificial tooth secured by dental crowns, with the latter prosthetics cemented to abutment teeth.
This bridge is best for patients with a small smile gap; it needs nearby natural teeth to work. At the same time, however, remember that placing it will remove some of your enamel.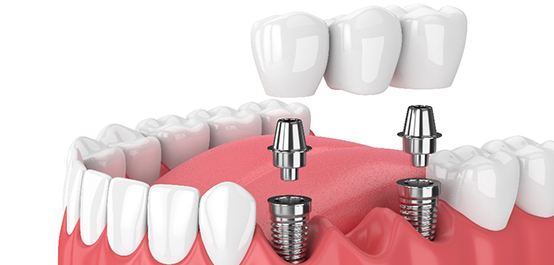 Implant Bridge
An implant bridge doesn't affix crowns to the artificial tooth. Rather, it uses dental implants – restorations that fit directly into the jaw. Consequently, this bridge tends to be more secure and less prone to slipping.
Compared to a traditional one, an implant bridge has several unique perks. An especially crucial one, though, is that placing it doesn't require a dentist to remove any enamel.
The Benefits of Getting a Dental Bridge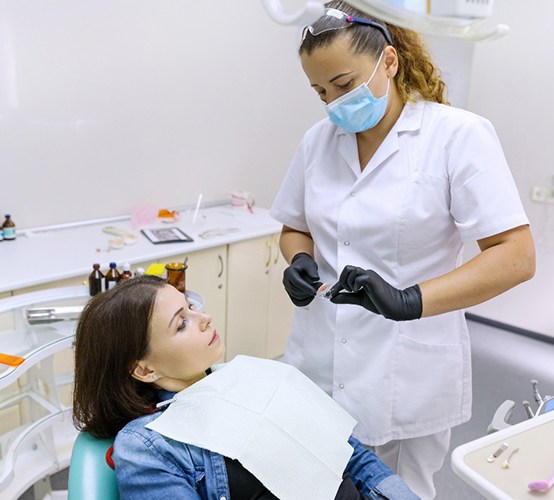 Regardless of type, you can trust a dental bridge to solve the issues related to tooth loss. In particular, its benefits include:
A Full, Lifelike Smile: The teeth in a dental bridge are made of high-quality materials, so they look natural and lifelike. Given that fact, you can trust this appliance to blend seamlessly with the rest of your smile.
Reduced Risk of Oral Health Issues: Besides an unpleasant appearance, smile gaps can also house harmful oral bacteria. Fortunately, a dental bridge would fill such spaces and reduce your risk of gum disease.
Easier Eating & Speaking: By giving you extra teeth, a dental bridge often helps you speak and eat. It'll thus improve your quality of life!
Ultimately, a dental bridge will help your smile look new again. So, consider booking a consultation with our office today!