Invisalign – Owasso, OK
A Straighter Smile. Guaranteed.
Many adults and older teens are hesitant to undergo orthodontic treatment because they want to avoid the hassle of metal wires and brackets. The good news is that there's now a clear alternative for a straighter smile – Invisalign. This modern orthodontic treatment allows you to discreetly and comfortably achieve your dream look in record time! If you're interested in learning more about Invisalign in Owasso, continue reading or make an appointment with our team today.
Why Choose Infinite Smiles Dentistry for Invisalign?
Advanced Smile Design Technology
Experienced and Compassionate Dentist
Insurance-Friendly Dental Practice
How Does Invisalign Work?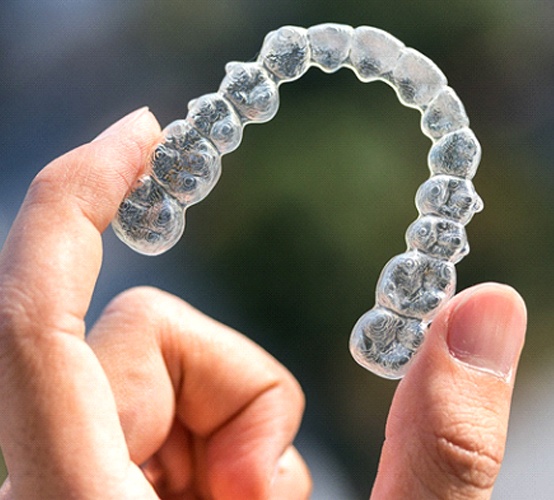 What's unique about Invisalign is that it uses a series of clear aligners to move teeth into their properly aligned positions. Each set of plastic trays is worn for a predetermined amount of time, usually about two weeks. It's designed to gradually move a portion of your smile until the entire thing is perfectly straightened. Additionally, you will only need to visit Dr. Gaches every six weeks or so for a checkup and to pick up a new set of aligners. That's why Invisalign is the ideal choice for patients with busy schedules!
Indications for Invisalign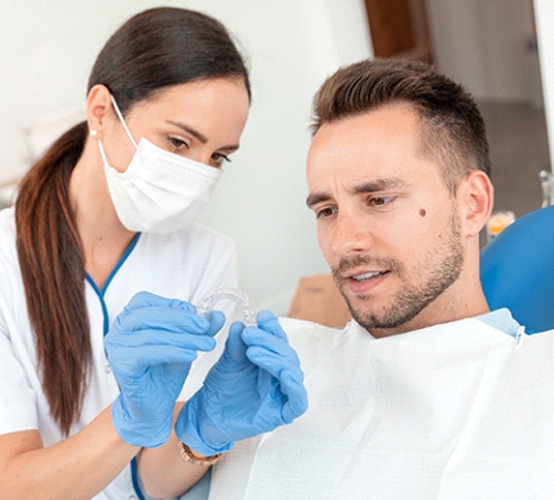 Invisalign can address a wide range of orthodontic issues, including:
Crowded Teeth
Do you feel like you have too many teeth in your mouth? If so, you may benefit from Invisalign. The clear aligners apply gentle pressure to different parts of your smile throughout the treatment process. Crowded teeth can increase your risk of tooth decay and gum disease, which is why it's incredibly important to get them fixed as soon as possible.
Gaps Between Teeth
You may feel self-conscious if you have gaps in your smile. Although it can certainly make you feel unattractive, it can also increase your chances of developing cavities and other infections. That's primarily because food particles can get trapped in between the spaces of your teeth, contributing to decay and even bad breath. Luckily, Invisalign can push your teeth into a healthier, straighter position.
Bite Alignment
A misaligned bite can place unnecessary pressure on your temporomandibular joint and cause problems like TMJ disorder and teeth grinding and clenching. The good news is that Invisalign is capable of addressing problems like underbite, overbite, or crossbite.
The Benefits of Invisalign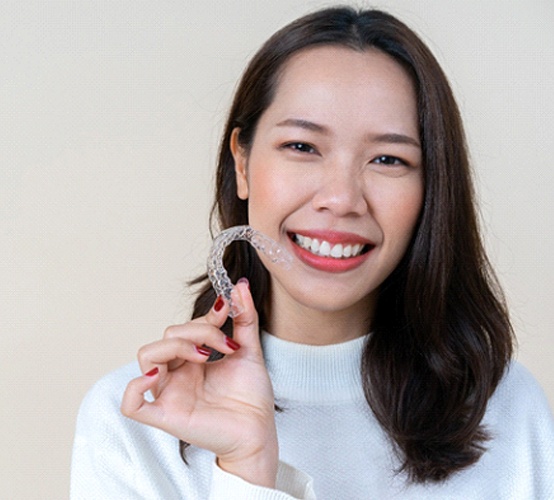 With Invisalign, you can look forward to multiple incredible benefits, such as:
Safe and comfortable treatment. Metal wires and brackets can sometimes be uncomfortable because they poke the soft tissues in the mouth. Since is Invisalign is designed with smooth plastic, you can enjoy a much more comfortable treatment process.
Shorter treatment length. Traditional braces can take two to three years to straighten your teeth, while Invisalign can typically be completed in just 12 to 18 months.
Virtually invisible treatment. Since the clear aligners are virtually invisible, no one will even notice you're undergoing orthodontic treatment!
How Much Does Invisalign Cost?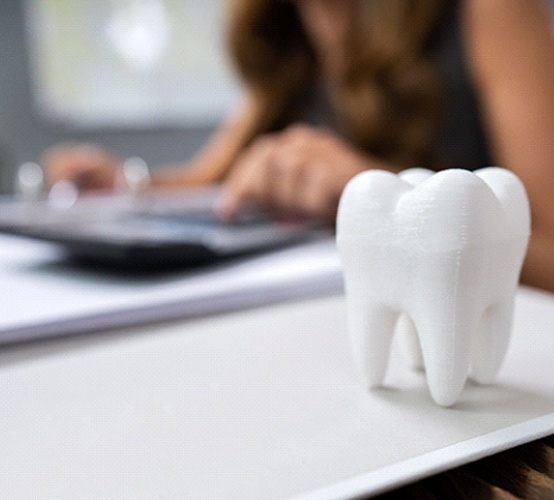 No two smiles are the same. Because of that, it's impossible to provide you with an accurate cost estimate for Invisalign in Owasso until you come in for an exam. At your consultation, our team at Infinite Smiles Dentistry will explain which factors influence the total price and what you can expect from your unique treatment plan. Even though Invisalign is generally more expensive than traditional metal braces, many patients find that the incredible benefits are worth every penny!