Teeth Whitening – Owasso, OK
A Quick & Effective Way to Brighten Smiles
Even if you brush and floss your teeth every day, your smile can still become dull or yellowish over time. This can be due to consuming dark-colored foods and beverages too frequently, genetic predispositions, and poor oral hygiene. Fortunately, our team at Infinite Smiles Dentistry can provide the cosmetic dental treatments needed for a brighter smile. We offer both take-home and in-office teeth whitening in Owasso to improve your pearly whites conveniently and effectively. Read on or call our friendly staff directly to learn more about the procedures today!
Why Choose Infinite Smiles Dentistry For Teeth Whitening?
Offers In-Office & Take-Home Treatments
Effective & Safe Whitening Brands
Experienced & Friendly Dental Team
Who Is a Good Candidate for Teeth Whitening?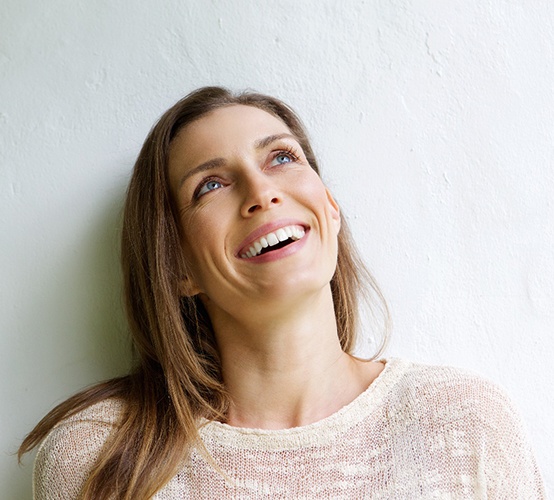 Are you struggling with stained or discolored teeth? If so, then you're likely a good candidate for teeth whitening treatment. It's a quick and affordable process for most patients who want to improve their smile. Our team offers KOR and Opalescence teeth whitening products—both of which use safe and powerful bleaching agents that remove intrinsic and extrinsic stains. This can enhance the appearance of your teeth as well as boost your self-esteem in social and professional settings. We'll discuss your dental history and evaluate your oral health during your initial consultation to determine which option is best for you.
How Does Teeth Whitening Work?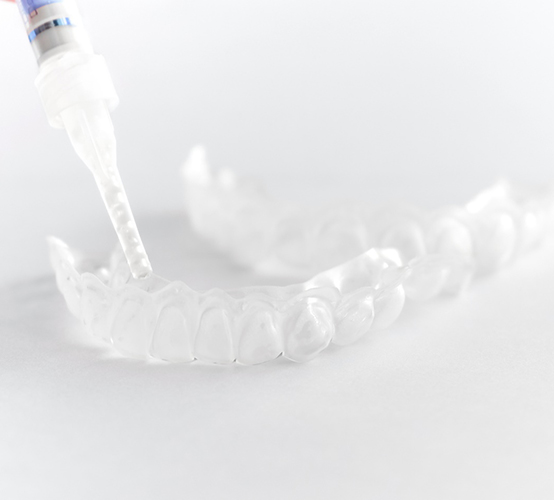 At Infinite Smiles Dentistry, we provide two kinds of teeth whitening procedures: take-home and in-office. While they can equally produce stunning results, their processes are slightly different. Our team will discuss your options along with their timeframes when you first visit us.
Take-Home Teeth Whitening
If you'd rather brighten your smile at your convenience, then you might consider trying the take-home treatment. Your whitening kit will consist of custom-crafted trays and professional-grade bleaching gels. These will be tailored to your specific needs so that it fits perfectly over your teeth. After wearing them every day for two weeks, you can be sure to achieve a whiter smile!
In-Office Teeth Whitening
We also offer an in-practice treatment that can be completed in as little as an hour. We'll apply a safe and powerful whitening gel to your teeth. This will essentially penetrate the enamel, removing years of discoloration and stains from your smile. Once your appointment is over, you'll be able to immediately show off an enhanced set of pearly whites.
Tips for Maintaining Your Brighter Smile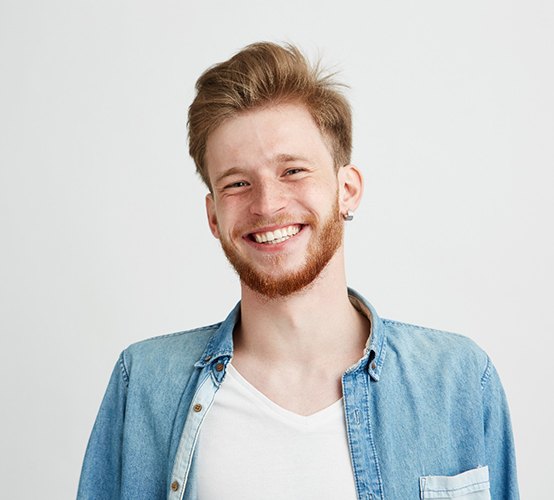 While you can expect your whitening results to last for several months, you'll likely want to maintain your beautiful results for as long as possible. Here are several ways you can make the most of your brightened teeth:
Brush and floss your teeth thoroughly every day.
Moderate how often you consume dark-colored foods and drinks (like sodas, coffee, tomato sauce).
Avoid poor habits like fingernail biting, using your teeth as tools, and smoking.
Visit your dentist for checkups and cleanings every six months (or sooner).