Emergency Dentist — Owasso, OK
For When Your Smile Needs Immediate Care
Once you've cracked a tooth on a piece of hard candy or have started experiencing a severe toothache, you'll need high quality dental care as soon as possible. Take the time to put our contact information in your phone right now so that when the worst happens, you can immediately get in touch with Infinite Smiles Dentistry to set up an appointment for emergency dentistry in Owasso, OK with Dr. Gaches, who will do what he can to help you find relief as quickly as possible. For when your smile needs immediate care, don't hesitate to call us.
Why Choose Infinite Smiles Dentistry for Emergency Dental Care?
Same-Day Emergency Appointments Available
Your Comfort Is Our Top Priority
Relaxed & Friendly Dental Office
What to Do in a Dental Emergency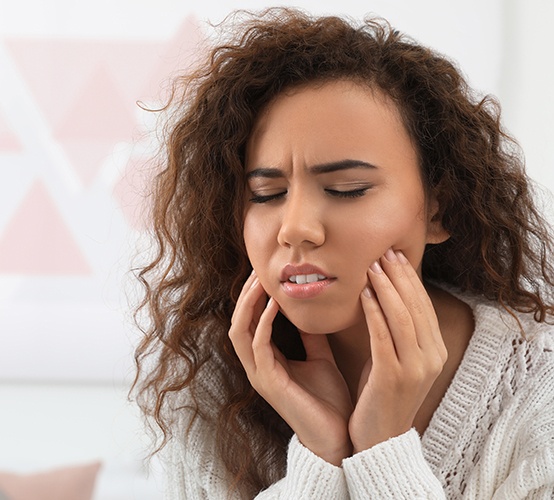 Step 1: Call Our Office Right Away! We do everything we can to offer same-day appointments for emergency patients, so don't wait to call us. We'll also walk you through first aid for handling your emergency until you can reach us.
Step 2: See Dr. Gaches for an Exam. Your Owasso emergency dentist Dr. Gaches will see you as soon as you arrive to evaluate your condition and provide any necessary pain relief. He'll fully explain your options to you and make a treatment plan to get your oral health on track.
Step 3: Get the Fast Care You Need. Once a plan has been made, our experienced team will jump into action. Whether you need a dental crown, root canal therapy, tooth extraction, or something else entirely, maintaining your comfort and restoring your healthy smile will always be our top priorities.
The Most Common Dental Emergencies
Your dental emergency was most likely caused by one of two things: poor oral hygiene habits that went unchecked for too long or a sudden accident that has damaged your teeth and/or gums. Our comprehensive service menu lets us offer solutions no matter the situation; the first thing you should do for any dental emergency is call us and let us know the situation. Below are some tips on what you can do to take care of your mouth before arriving at our dental office.
Understanding the Cost of Dental Emergencies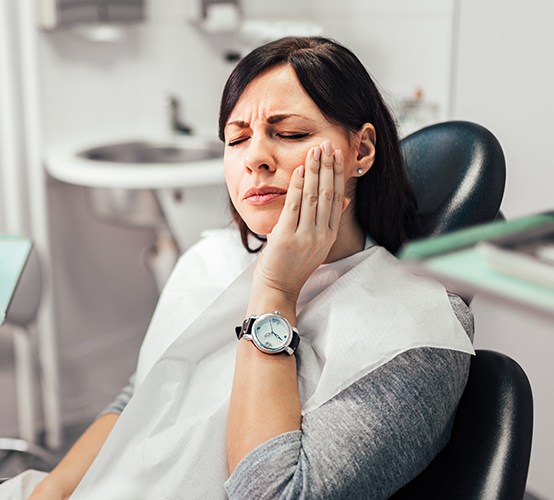 When a sudden oral health issue strikes, don't let the fear of the cost of emergency dentistry in Owasso stop you from seeing your dentist. It's normal to be concerned about the amount you'll pay, but our office offers several solutions to help you get the care you need without breaking the bank. We'll help you find the options you need to stop your pain without draining your wallet.
Every Dental Emergency is Different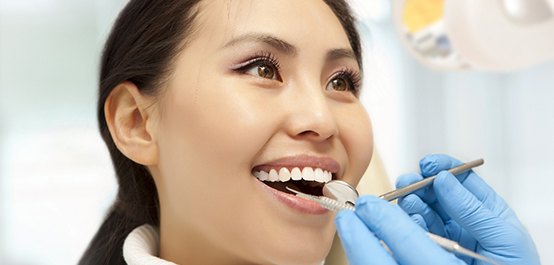 Despite what you may have heard, dental emergencies are relatively inexpensive. During your visit, your emergency dentist in Owasso will perform a thorough examination to determine the cause of the problem. Depending on the necessary treatment, we'll provide you with a customized estimate. Although every treatment plan is unique, the most common solutions for dental emergencies include:
Root canal therapy
Tooth extractions
Dental crowns
TMJ treatment
And more!
After creating a treatment plan, we will explain the fees associated with it. We will help you understand exactly what you'll need to pay, so there aren't any unexpected surprises.
Does Dental Insurance Cover Dental Emergencies?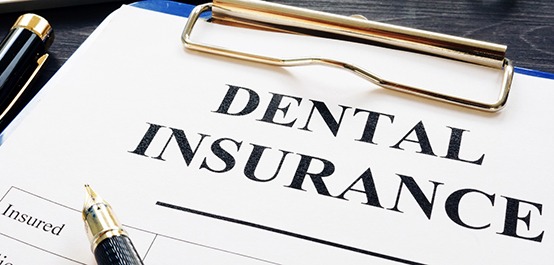 Every insurance policy is unique, but many dental plans can be used to help offset the amount you need to pay out-of-pocket for certain steps in your treatment. In some cases, your policy can cover the entire cost of an emergency exam. Often, dental benefits can be used to pay as much as 80% of the cost of restorative treatments after reaching your annual deductible. A member of our team will work with you to maximize your yearly benefits to lower the amount you need to pay.
Other Options for Making Dental Emergencies Affordable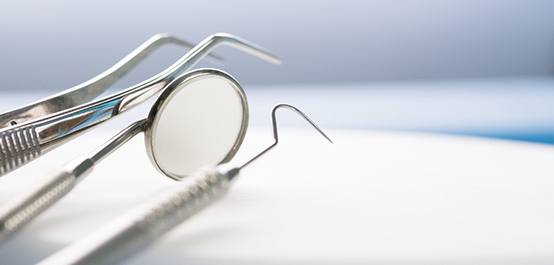 Besides using your dental insurance, our office also offers many payment options to cover any remaining balance, such as:
In-House Membership Plan: If you don't have insurance, we offer an in-house membership plan to keep common treatments affordable.
Financing: We accept third-party financing with CareCredit. You are given the funds you need to pay for your treatment, which you'll repay using a plan that fits your budget.
If you have a dental emergency, don't wait. Contact our office today to get the quick care you need to save your smile, so you can get back to focusing on more important matters.
Taking Care of Your Smile Can Save You Money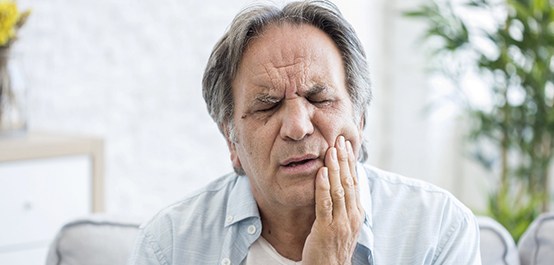 You can't fully avoid a dental emergency, but there are several things you can do to lower your risk of one. A proactive approach to your oral hygiene can save you thousands of dollars down the road. Besides caring for your teeth and gums at home, don't forget to visit your dentist at least twice a year for a cleaning and checkup. We can detect issues while they are still small to prevent them from turning into a bigger problem.
If we find a concern during your routine visit, don't wait to have it treated. Without prompt intervention, a small issue can turn into a massive headache that may require a more expensive and invasive treatment to correct.
How to Prevent Dental Emergencies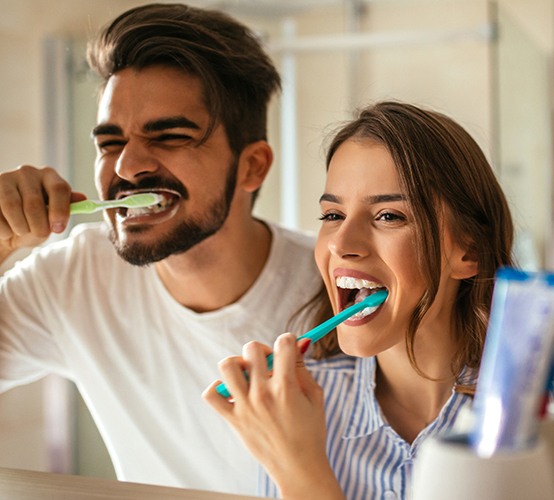 Ask us for a protective mouthguard for playing sports or preventing the damage of nighttime teeth grinding.
Avoid biting down on ice, fingernails, pens, pencils, and other hard objects.
Use an appropriate tool to open packages and bottles; never use your teeth.
Brush and floss on a regular basis to keep your enamel healthy.
Visit us for routine checkups so that we can take care of small problems early on – long before they turn into emergencies.
Dental Emergency FAQ's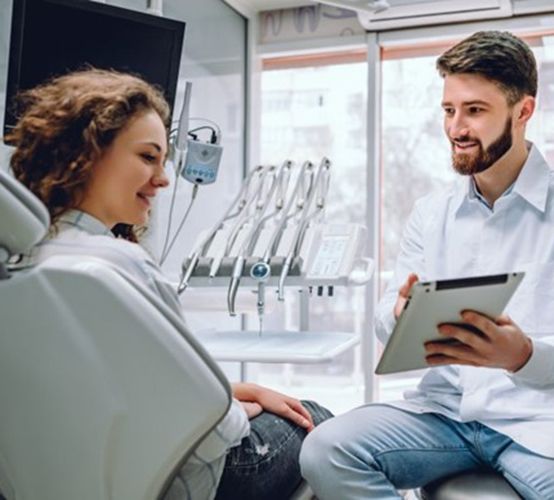 Are you not quite sure what to do if you experience a dental emergency in Owasso? Don't worry; when you contact Infinite Smiles Dentistry, our team members will walk you through basic first aid, schedule your appointment as soon as possible, and give you guidelines on what to do until you can reach our office. For your convenience, we've also answered some frequently asked questions about emergency dentistry below.
Should I visit the emergency room first for dental emergencies?
For dental emergencies, we typically recommend calling our dental office rather than heading straight to the emergency room. Unfortunately, most emergency rooms do not have a trained dental professional on-site, so they are unable to directly address dental problems. They might be able to temporarily relieve your pain, but only a dentist can get to the root of the issue.
There are only three main exceptions where it's ideal to visit the ER first, which are:
A dislocated or fractured jaw
Severe, deep lacerations to the face or mouth
Swelling due to infection that makes it difficult to breathe or swallow
For virtually all other dental emergencies, please call us as soon as you can.
Will my toothache go away on its own?
In general, toothaches do NOT go away on their own. The only notable exception would be if the pain is caused by something near the tooth but not the tooth itself, such as irritation in the surrounding gums. Sometimes, these "toothaches" fade on their own, but pain in the actual tooth usually indicates a problem that needs treatment right away. For this reason, it's best to schedule an appointment with us just so that we can determine the cause of your toothache and minimize the risk of damage to your smile.
Is my tooth pain from an infection?
If you're experiencing throbbing pain or constant soreness in your tooth, an infection is likely to blame. Other signs that you may have a tooth infection include:
A bitter taste in your mouth
Chronic bad breath
Extreme temperature sensitivity
Loosening or shifting of the teeth
Swollen or red gums
A draining sore on the gums surrounding the hurting tooth
The only way to definitively know if your toothache is caused by an infection is to call an emergency dentist in Owasso. After taking X-rays and closely examining your mouth, we can provide a diagnosis.
Do chipped teeth heal?
Tooth enamel is actually the hardest material in the human body. However, it is technically inorganic, meaning that it does not have the ability to regenerate once it has been lost. No matter how minor or major, a chipped tooth will not grow back.
That said, you should still schedule an appointment with us if you chip your tooth, even if it doesn't hurt. By administering treatment right away, we might be able to prevent the fracture from expanding and causing even more damage.